Now Scan the Documents to Go 1.0 "Microsoft "office software QR code below to download the app for Blackberry 9790 Belagio. BlackBerry smartphones have always been known for their excellent e-mail handling. But they haven't been as well-regarded for their selection of office software. Documents to Go is a suit of software which contains a word processor, spreadsheet, presentation (power point) and PDF viewer. :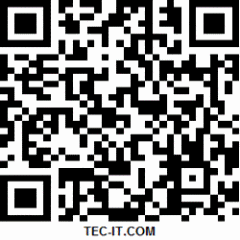 Open the BlackBerry App World app on your BB smartphone.
Click the Menu key and select Scan a Barcode.
Click Start Scanning. Point your 9790 Belagio Blackberry smartphone camera at the barcode image and hold the camera steady for 3 seconds to scan it. BlackBerry App World will instantly find the app you've selected.
Alternative download link : FREE DOCUMENTS TO GO FOR BLACKBERRY
Download from Blackberry APP World : Document to Go
Using the upcoming Documents To Go software from DataViz, users will be able to create Office documents inside their BlackBerry 9790 Belagio mobile phone.